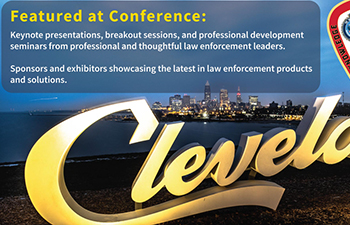 Join the FBINAA in Cleveland
City Watch Digital
 and
Lighthouse
Intel
will see you in Cleveland for the 58th Annual FBINAA Conference! The FBINAA is the law enforcement global training leader representing 16,000+ senior law enforcement professionals dedicated to providing our communities, states, countries, and profession with the highest degree of law enforcement expertise, training, education, and information.The FBINAA is a nonprofit membership organization whose mission is dedicated to impacting communities by providing and promoting law enforcement leadership through training and networking. Designed around professional development, education, and training needs, the Cleveland conference is set to be the most education-packed conference the FBINAA has ever presented!
We look forward to seeing you!
Conference Dates: July 30 – August 2, 2022
Conference Theme: ONE CITIZEN, ONE COMMUNITY, FORWARD TOGETHER
Conference Location: HUNTINGTON CONVENTION CENTER OF CLEVELAND.
Drop by our booth if you are participating in the 2022 FBINAA conference where we will be representing products and services critical to law enforcement agencies in the USA and worldwide.
Download our Booth Materials here and contact needhelp@citywatchdigital.com for details or inquiries about the event.